TODAY YOU CHOOSE, IT'S A NEW YEAR, IT'S A NEW LIFE!
by Renaissance Farms on 01/01/17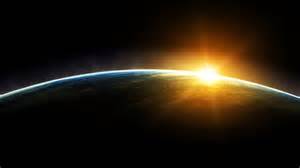 We are creatures of habits. They make us feel safe and secure. The repetitiveness and predictability of habits give us comfort. Regardless if these habits are unhealthy and make us miserable. We still find comfort in knowing just how miserable we are going to be. We actually become addicted to the biochemistry of being miserable. This is why it is so difficult to break habits which are not good for us, being in a low negative energy state is very addictive. It is not just a matter of will power. It is also the power of biochemistry. This is why so many New Year's Resolutions fail. Now that you know what you are up against, TODAY YOU CHOOSE. You can choose to embrace the habits which will bring you good health, loving relations, and professional appreciation/challenge. It begins with taking small steps.
1. Develop a habit of making time with family and friends a priority .
2. Develop a habit of meditation, ounce a day for 20 minutes.
3. Develop a habit of being aware of negative self talk and simply say, "that is not true"
4. Develop a habit of daily intervals of walking for 5 minutes then running for 5 minutes for a total of 30 minutes.
5. Develop a habit of Grazing as a form of eating.
6. Make a habit of sleeping at least 8 hours a day.

The quality of your life is determined by the habits you choose, good or bad. Many times our greatness is just over the horizon out of sight, though to see it we have to let go of the known and embrace uncertainty, and with it our true path, what we are meant to do, our genius.
TODAY YOU CHOOSE, IT'S A NEW YEAR, IT'S A NEW LIFE!